African-Inspired Clean Brand 54 Thrones Brings Its Bestselling Beauty Butters To Sephora
Nearly 20 years after Christina Funke Tegbe's first time shopping at a Sephora at age 17, her clean African-inspired beauty brand 54 Thrones is launching on the retailer's website.
"I always wanted to have a major brand partner that could look at 54 Thrones for who we are and what we're not," says Funke Tegbe. "We're African beauty rituals, it's very African. I like that Sephora has embraced that and given us the platform to speak to the Sephora customer and educate them."
Funke Tegbe appreciates that Sephora was early to take the 15 Percent Pledge, the initiative spearheaded by designer Aurora James calling retailers to dedicate 15% of shelf space to Black-owned brands. "It really speaks to a lot of their leadership, and it speaks a lot to the fact that they have to be reflective of what the people want," she says. "People want to walk into Sephora and feel seen and feel affirmed and be able to find brands that are going to address their needs, even if their needs are unique or different."
The brand's bestselling Beauty Butters ($24), a Beauty Butter Deluxe Gift Tin ($80) and an exclusive Beauty Butter Trio ($29) are available starting today on sephora.com. Funke Tegbe wants to bring 54 Thrones to Sephora stores as well "so that the customer that's walking into Sephora can immediately see 54 Thrones and immediately experience us, try our products, smell our products and use our products in-person." Other wholesale partners of 54 Thrones include Nordstrom, Goop and Ayesha Curry's store Sweet July, and the brand is stocked in a few boutique stores. Distribution expansion into Africa and Europe is on the horizon.
"The [Sephora] launch is definitely a milestone for us, but, you know, I'm still trying to keep the long-term goal in sight," says Funke Tegbe. "So, after the launch is the next day, and we have to get back to work."
She was one of seven BIPOC founders selected for Sephora's 2021 Accelerate program. Founders from the brands Eadem, Hyper Skin, Glory, Imania Beauty, Kulfi Beauty, Topicals and Ries were participants in the program along with Funke Tegbe. She says the six months of "Sephora school" were packed with valuable advice and education she's been able to apply to her business. "If you're a beauty head like me, it was like going to Harvard," says Funke Tegbe. "It was everything that I ever wanted to learn when it came to branding, operations, merchandising and marketing." Sessions with brand founders Nancy Twine of Briogeo, Vicky Tsai of Tatcha and Maeva Heim of Bready Beauty Supply were especially helpful in providing examples of what not to do. There was a session led by brand consultant and marketing professor Mark Ritson that particularly stuck with Funke Tegbe.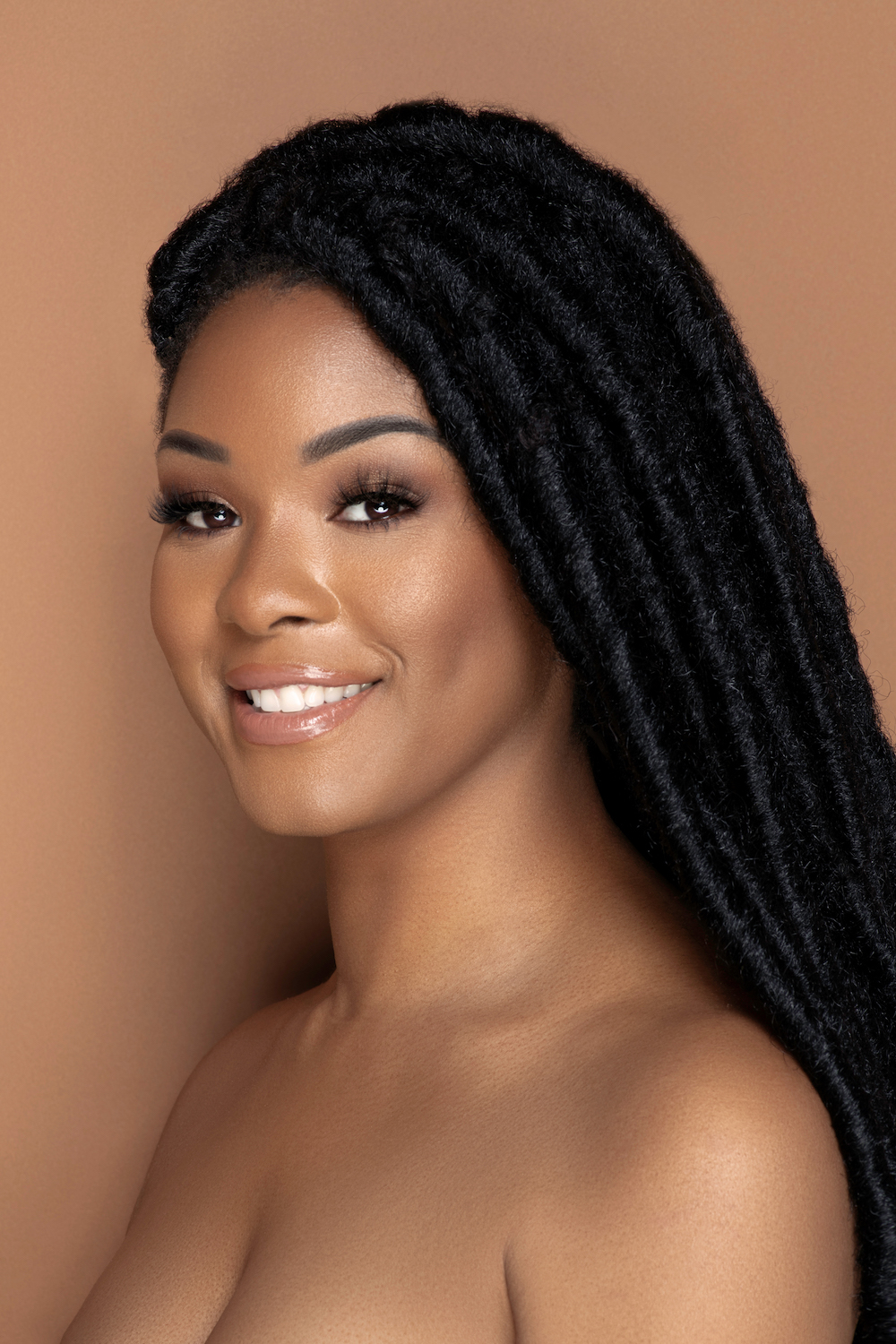 She reflects, "He said, 'Take pleasure in doing things differently and take pleasure in breaking rules.' I feel like I was always doing that inherently, but I'm doing it even more so now, like leaning into being unapologetically African, leaning into the nomenclature that we take in naming our products after the African countries and African queens or goddesses. Even when you look at our African beauty butters, shea butter usually comes in a bulky tub, and I wanted to do that differently and make it sleek and make it sexy and romantic with the scent stories and the scent profiles."
African beauty is predicted to explode over the years. According to digital influencer marketing platform Traackr, engagement with African beauty content has increased by 57% since 2019. Euromonitor International supplied Business of Fashion data estimating sales ofAfrican beauty and personal care at more more than $10 billion. Consumer spending in the region is expected to reach $2.5 trillion by 2025. 54 Thrones is among a handful of brands spotlighting diversity within the continent and changing an often disparaging narrative associated with it.
"So many people think of Africa and maybe they think of a safari or they think of poverty. We definitely want to continue to do our part to tell the story of Africa and continue to amplify the beauty of Africa."
"So many people think of Africa and maybe they think of a safari or they think of poverty," says Funke Tegbe. "We definitely want to continue to do our part to tell the story of Africa beyond our Beauty Butters and continue to amplify the beauty of Africa through our imagery, through our products, through our brand voice."
54 Thrones' sales skyrocketed last year due in part to the Black Lives Matter and Buy Black movements, allowing it to reach and acquire new customers, but Funke Tegbe acknowledges there have been dips. "It's been rough being a small business," she says. "We're bootstrapped and so challenges are really more so surrounded around that, but the good definitely outweighs the challenges that we've had in the past year and a half by far." Word of mouth has been a critical sales driver for 54 Thrones. "People really like the packaging," says Funke Tegbe. "They love the story and how our ingredients are sourced and that encourages them to tell a friend or tell a coworker."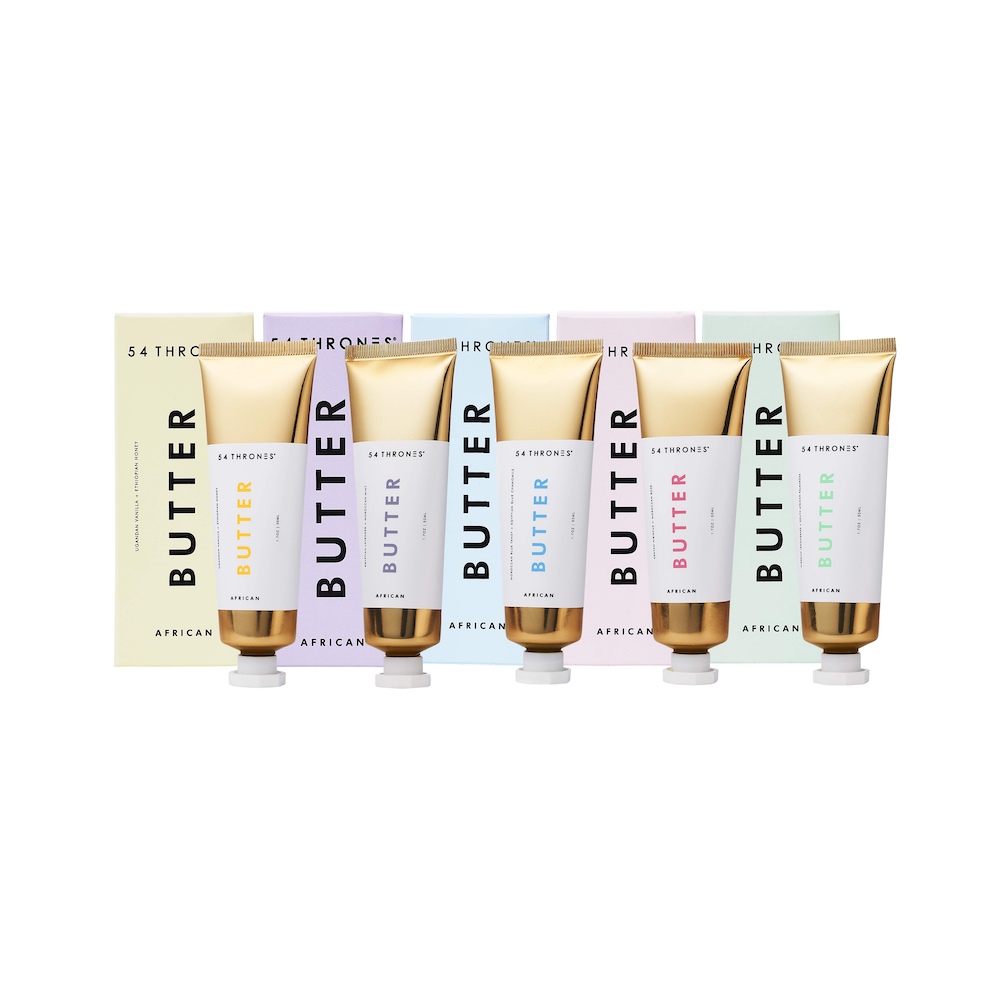 In another boon to the brand, 54 Thrones' body butter collection was featured in Oprah's Favorite Things holiday list last year. "People were buying that like crazy last Christmas. Then, they were giving one to a friend or a sister and that person would eventually turn into a 54 Thrones customer," says Funke Tegbe. The peer-to-peer recommendations are indicative of the community ethos 54 Thrones attempts to cultivate. Funke Tegbe says. "Just like how our ingredients are made in different cooperative communities and how these rituals have been shared and passed down, it's consistent with that."
Funke Tegbe has no immediate plans to enlarge 54 Thrones' product lineup. For consumers, she explains there's still a lot to discover with its existing products. "Even though our African Beauty Butter is our most popular product, we also have so many others like our Moroccan Body Mask and our Minona Glow Body Oil, which is a wonderful lightweight oil for the body and the hair," she says. "I want to continue to expound on how our products are multi-use—all of them— so you can use them on your hair, your skin and your cuticles."